Road Trip Tips
Setting your sights on a Nebraska road trip you and your loved ones will cherish for years to come? If you're prepping for a weekend journey or extended road trip, come see the team at Baxter Ford first. With two conveniently located Ford dealerships in Omaha, NE, we make it easy to get the auto maintenance you need before your departure date. What's more, we've compiled a detailed road trip checklist that includes all the Ford service essentials you'll want to have reviewed prior to leaving. Visit now to get a Ford oil change and brake pad replacement, or check out our selection of new Ford models if you're looking to upgrade to a more reliable road trip ready vehicle!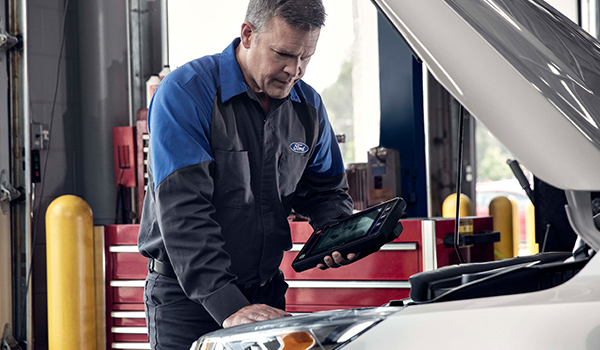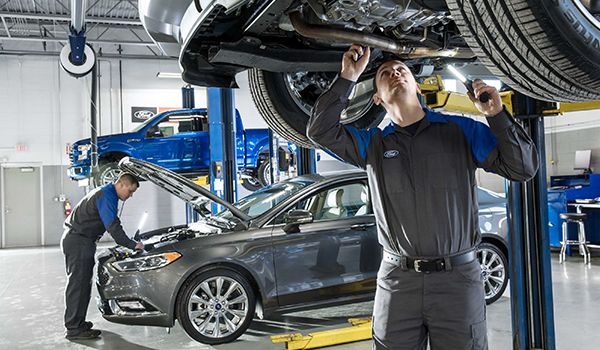 Is My Car Too Old for a Road Trip?
Worried that your car isn't equipped to withstand the rigors of Midwest highways near and far? While staying on top of routine maintenance and regular Ford service intervals goes a long way to protect your ride, it doesn't guarantee that your high-mileage vehicle will be able to handle a road trip. With a huge new Ford inventory that includes Ford F-150 trucks, Bronco Sport models and Explorer SUVs, you're certain to find the perfect fit. We also have Ford specials and trade-in offers you'll need to see to believe, making it easy to drive home with huge savings.
Road Trip Maintenance Checklist
Check out our detailed road trip car maintenance checklist, then schedule Ford service in Omaha, NE, to ensure your truck or SUV is as prepared as you are for your upcoming excursion. We have two Baxter certified auto repair shops nearby you can trust to go the extra mile for you and provide the expert Ford tire repairs or brake service you need. Looking to get a Ford oil and filter change and buy a new car battery? You'll be able to get Ford Escape service or Edge repairs such as:
Full conventional or synthetic oil change
Inspect belts and hoses
Check tire tread
Replace engine or cabin air filter
Replace burnt out lights
Top off fluids
Fresh windshield wiper blades
Battery test and/or replacement